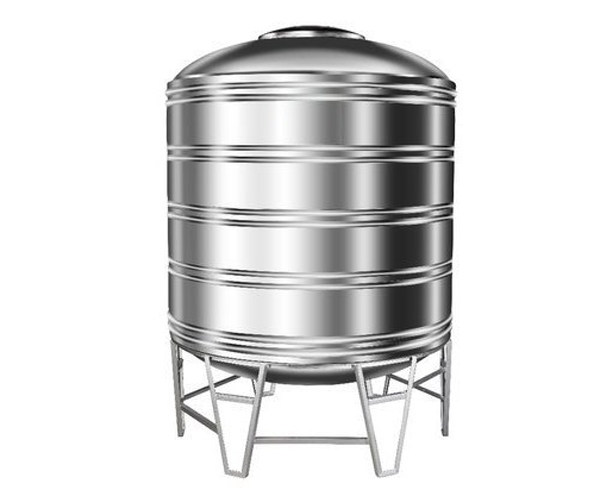 Sahara Industry manufactures Droplet  SS Water Tanks with high-quality performance. We developed ranging from 100 Litres to 10000 Litres which are modern, durable and eco-friendly. The quality of stainless steel used in the making of these tanks ensures the storage of quality potable water. Otherwise, the conventional plastic tanks used are unhygienic and hazardous to health because of the growth of bacteria, fungus and Algae. Droplet  SS water tanks are Heat Resistant, Leak Proof, Mirror Finish, Unique Design and 100% Bacteria Free.
Features:
Capacity (Ltrs.) – 500 to 10000 Ltrs.

Pipes can be directly fitted to check nuts available at four locations – Inlet, Overflow (at the top), Drain, Outlet (at the bottom).

The unique dish-shaped bottom design gives the highest delivery pressure at the outlet.

Ribbed design for improved strength, robustness and long life.

Comes with inbuilt stand.

Highly Durable & Weather Resistant – No warping/wearing.

The material of Construction SS 304/316-Food grade for hygiene.
Advantages:
Maintenance and Leakage free.

Ribbed for high strength and longevity – Lifetime performance.

Very mobile – easy to Install or Shift.

Water remains in its natural form – Microbiologically 100 % Safe, Healthy & Hygienic.

Environmentally friendly and lightweight.

The S.S Container is ready to use and comes with Inbuilt Stand.

Manufactured with advanced Seam Welding Technology thus ensuring corrosion free welding
Applications:
Residential / Commercial.

Hotels / Restaurants.

Hospitals

Malls / Complexes.

Water Treatment Plants.

Schools & Colleges.

Function Halls.

Industries