Reliable FRP Membrane Housing by Sahara Industry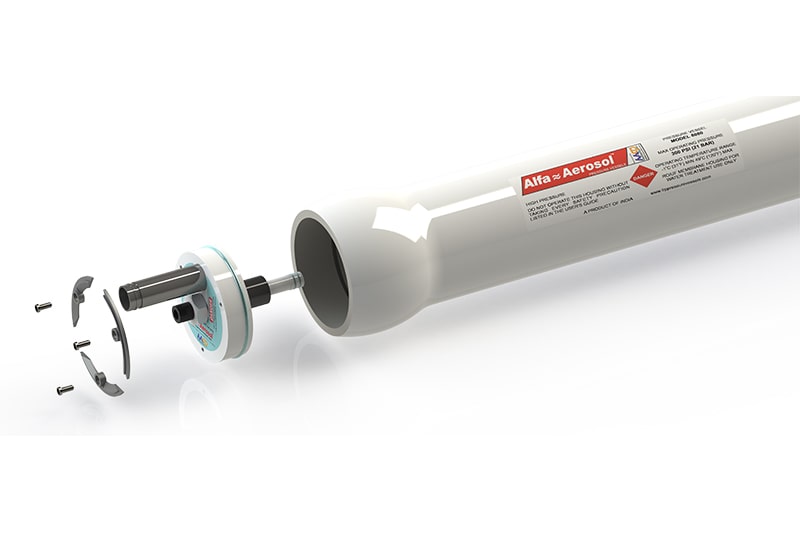 FRP Membrane Housing
Sahara Industry produces the finest FRP Membrane Housing that are designed to handle the highest pressure required by membranes today during treatment operations. These pressure vessels are coated with highly durable fiberglass and incorporate end caps for longer life usage in the face of corrosive conditions.
We ensure that our membrane pressure vessels are easily installed and maintained with little effort, including being painted in order to prevent the growth of algae and other biological organisms. Check out the following list of brands in order to find the right pressure vessel for your application, in addition to learning other benefits down in our advantages section.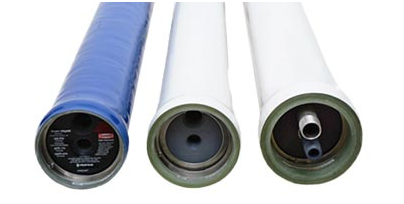 ALFA AEROSOL 2.5 ENDPORT

ALFA AEROSOL 4″ ENDPORT

ALFA AEROSOL 4″ SIDEPORT

ALFA AEROSOL 8″ ENDPORT

ALFA AEROSOL 8″ SIDEPORT
*ALL MODELS AVAILABLE IN 300PSI, 450PSI, 600PSI, 800PSI, 1000PSI & 1200PSI
ELEMENTS:
2.5″ DIA 1 & 2 ELEMENT
4″ DIA 1ELEMENT TO 6 ELEMENTS
8″ DIA 1ELEMENT TO 7 ELEMENTS
COLOUR AVAILABLE: WHITE, BLUE, GRAY
OSMOTECH  FRP MEMBRANE HOUSING
Osmotech 4″ End Ported

Osmotech 8″ End Ported

Osmotech 8″ Side Ported

Osmotech 4″ Side Ported

Osmotech 8″ Mega Side Port

Osmotech 2.5″ End Ported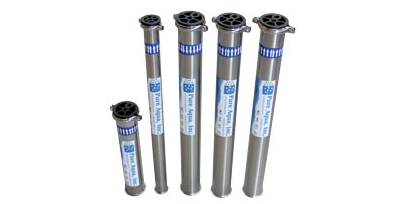 SAHARA INDUSTRY PRESSURE VESSELS
DROPLET MEMBRANE HOUSING
Pressure Vessels PAPV Series
Sahara Industry has over 20 years of experience as a global provider of top-quality membrane pressure vessels that are specifically designed to allow RO membranes to withstand high pressure water treatment applications. These pressure vessels are reinforced in fiberglass housings, which greatly increase the strength and durability of the membranes.
REQUEST PRICING
Membrane pressure vessels are designed for constant use as a housing for membrane elements. Vessel has been designed to meet the standards of the American Society of Mechanical Engineers (ASME), Boiler and Pressure Vessel Code, Section X. At an additional cost, vessels can be checked during fabrication by an ASME Authorized Inspector and Code stamped. Sahara Industry stocks a large quantity of 2.5″, 4″ and 8″ membrane pressure vessels that range in pressure from 300psi all the way up to 1000psi for high pressure membrane systems. Each membrane pressure vessel comes with mounting pads, straps, hardware and also both end caps. All of the membrane pressure vessels offered by Sahara Industry are capable of handling even the harshest of conditions. Alfa Aerosol, Osmotech are all product lines that Sahara Industry stocks and offers its customers.
Water treatment systems depend on the provision of secure, long-lasting, and clean membrane pressure vessels as housings for their elements. The membrane pressure vessels within Sahara Industry's listings are capable of filtering using reverse osmosis or NF treatment or other types of filtration systems. These vessels maintain the texture and conciseness resilience that Sahara Industry dreams up to.
Advantages of FRP Membrane Housing:
The membrane housing is by far one of the most vital parts within the reverse osmosis system process and our pressure vessels are designed to provide maximum performance in protecting your membrane. The features down below exemplify the benefits of our membrane pressure vessels and their ability to handle the highest pressures necessitated for reverse osmosis.
Approved designing by the USDA for clean filtration
Provided in different sizes of diameters and lengths
Huge sanitary guarantee maximum flow
Product hold-up is eradicated by sophisticated welds
Available in both high and low pressures PSI units
Low operational cost
Industrial applications are provided with non-sanitary housings
More compact and easier to use than PVC and SS housings with similar pressure ratings