Sahara Industry - Reliable Distribution Systems Provider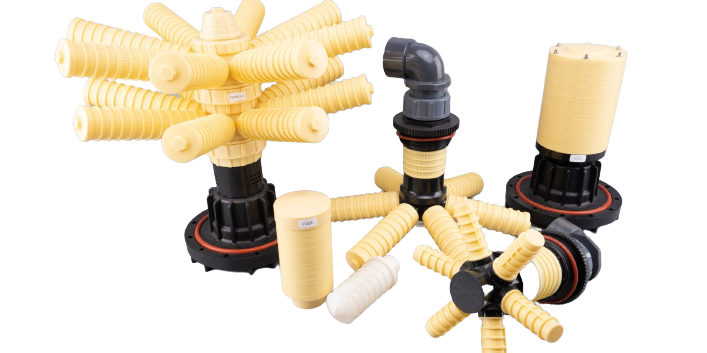 Distribution Systems is a kind of device that is used to distribute water evenly on the working area according to certain rules. They are usually used for mechanical filtration equipment, activated carbon filter equipment, softened water treatment equipment, and desalted water equipment. In addition, it can also be used in various valveless filters, the bottom filter screen of the mixing bucket and so on.
Droplet molded distribution systems, designed to be adaptable for any make of FRP tank. Depending on the diameter of the tank, various sizes of laterals can be offered. Our distribution systems have been manufactured using the best engineering materials to ensure maximum life of the product. SAHARA INDUSTRY design team has ensured that these distribution systems are easy to assemble in the tanks and the uniform distribution and collection is ensured.
Salient Features
Suitable for any make of FRP tank
Various lateral sizes available for different tank sizes
Unique ¼ turn cam-lock hub and laterals make assembly and installation easy and secure
Unique slot design assures a uniform, vertical distribution of flow and pressure drop <5psi at designated flow rates
Temperature rating is 45 °C