High Pressure Pump Manufacturer
High Pressure Pump


Centrifugal Pumps
Centrifugal pump available in well designed with high efficiency. This pumps are applicable for lifting water from well/ river, pumping to high rise building or drainage/sewage water. We provide different type of centrifugal pump like industrial centrifugal pump, domestic centrifugal pump, Agriculture centrifugal pump etc.
Some of the major types of Centrifugal Pumps are the End Suction, Side Channel, Process pumps, Solid Handling, Split Case, Mono Bloc, Jet and Domestic pumps etc. These centrifugal pumps are broadly divided as-
Industrial Pumps Group
Project & Engineered Pumps Group
Agricultural & Domestic Pumps Group
The centrifugal pumps are generally used in hydrocarbon industries, refineries, petrochemical industries, fertilizers industries as well as nuclear power plants apart from agricultural and domestic applications. The multistage pumps find applications mostly in power generation & reverse osmosis process.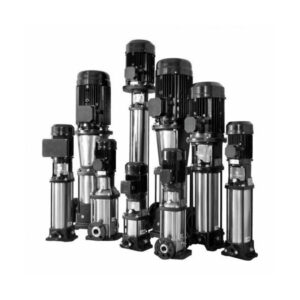 Vertical Multistage
LCR, LCRI and LCRN pumps are vertical multistage centrifugal pumps. The vertical in-line design enables the pump to be installed in a horizontal plane single system where the suction and discharge connections are in the same horizontal plane and have the same pipe sizes. This design provides a more compact pump design saving space and easy pipework. Lubi LCR pumps come with various sizes and various numbers of stages to provide the flow and the pressure for different site conditions.
LCR pumps are suitable for a wide variety of applications from pumping of potable water to the pumping of chemicals. LCR pumps are available in various material versions according to the pumped liquid.
• In Line Vertical Multistage Pump, Complete Stainless Steel 304 hydraulics, Compact Pump Design

• Simple Pip Work, Range from 3 to 10 m3/hr Nominal Flow Rate, Energy Efficient Applications

• Pressure Boosting in buildings and industry, Reverse Osmosis and Ultra filtration systems

• Fire Fighting systems, Boiler Feed and Condensate Systems, Washing and Cleaning systems.